Terra Planter Stone - Assorted Sizes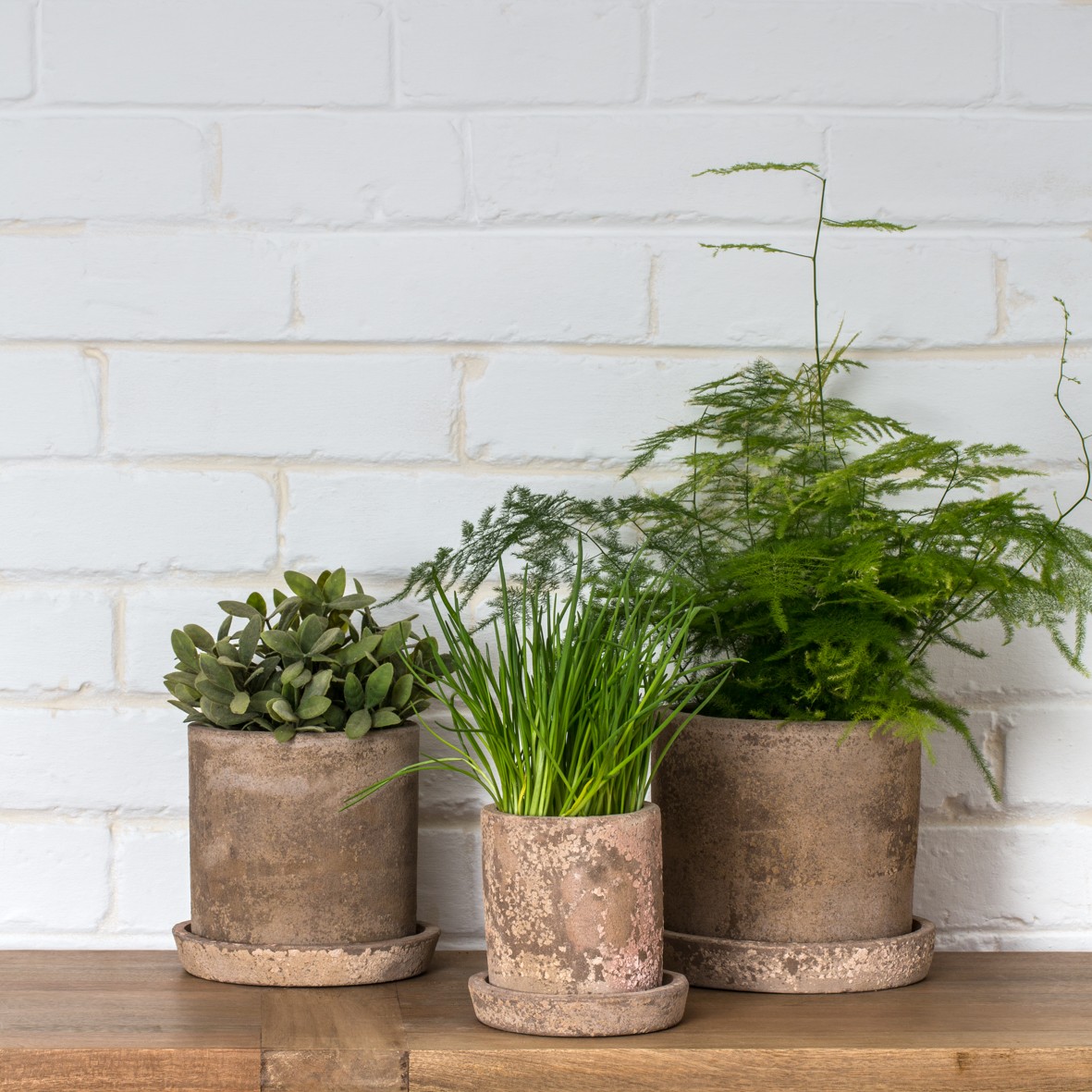 Terra Planter Stone - Assorted Sizes
Plants ensure your home is a welcoming and calming place. Transform that place into a sanctuary by housing them in our stunning selection of planters. Breathe life into your home as each individual piece will make a striking statement in your little corner of the world.
A timeless classic, this rustic aged terracotta planter with matching dish is bang on trend for the season, but will never go out of style. Fill with wonderful greenery on a simple deck or balcony.
Handmade with love and care. Due to the handmade nature of our creations, each item is truly unique and no two will ever be identical. Any imperfections should be celebrated as a testament to the hard work of our talented artisans. We believe this adds to their beauty and charm.
Details
Terracotta

Medium: 14.5 x 15.5cm, Large: 17 x 16cm

Medium: 2kg, Large: 2.5
sold out